How about eating healthier food that tastes fantastic and is easy and quick to prepare?
Sign me up!
I'll tell you how I do just that in this week's video and blog post, Healthier Eating Made Simple—Really Simply!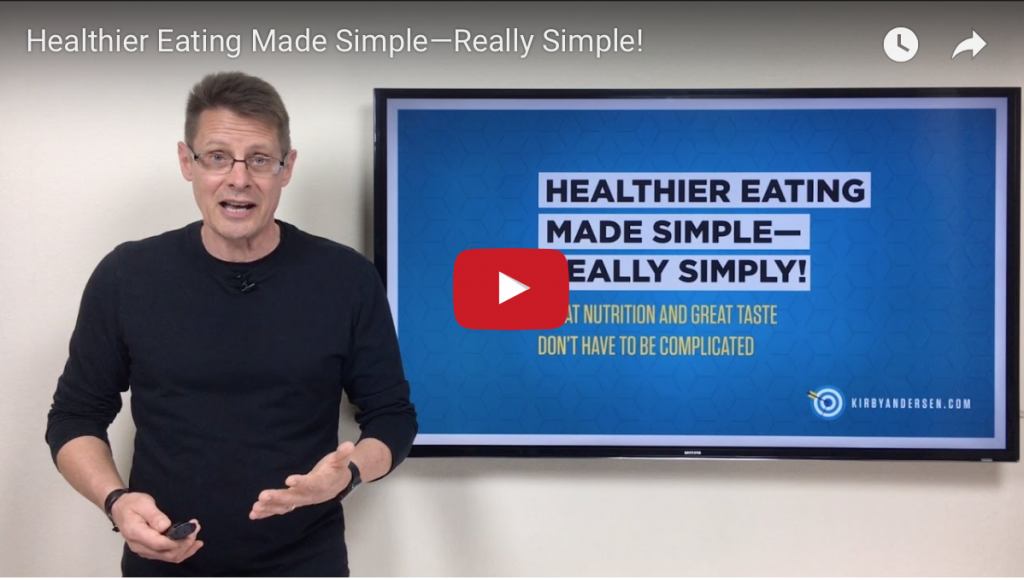 You don't need fancy recipes. And you certainly don't want to spend any more time planning, shopping, and preparing for great meals than you have to.
If you've thought great nutrition and great taste has to be complicated, you're going to love this video!
Take a few minutes to learn how you can improve your healthy simply—and maybe even love what you're eating even more.