Do you ever feel off course? I know I do—and I don't like that.
I don't want you getting discouraged by some little bump that causes you to break stride momentarily from your goals and new habits.
That's why I shot this video for you. It's all about staying on target—hitting your mark every time even though you may often feel off course.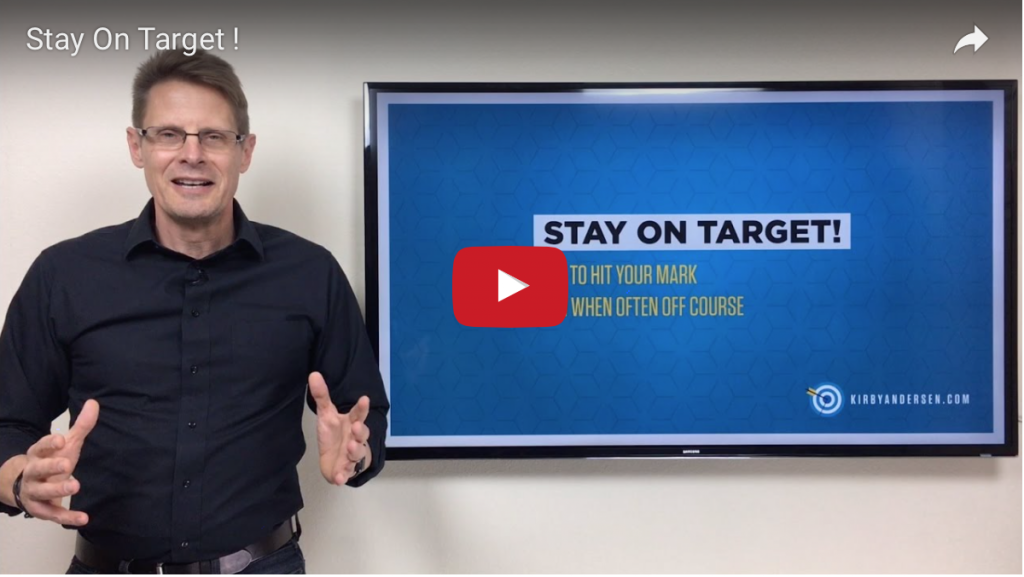 In this updated post, I'll explain:
Why it's important to be specific in identifying your target.
How regular checkpoints to evaluate progress can make the difference between just a good start and finishing strong.
Why the tortoise won the race—not the hare.
Click here to enjoy the video and the accompanying blog post.
Make it a good week. And STAY ON TARGET!