The world could use more courtesy and respect towards others. But those things are in lower supply today than ever. The reason: it's not being modeled and trained to kids at home like it had at one time.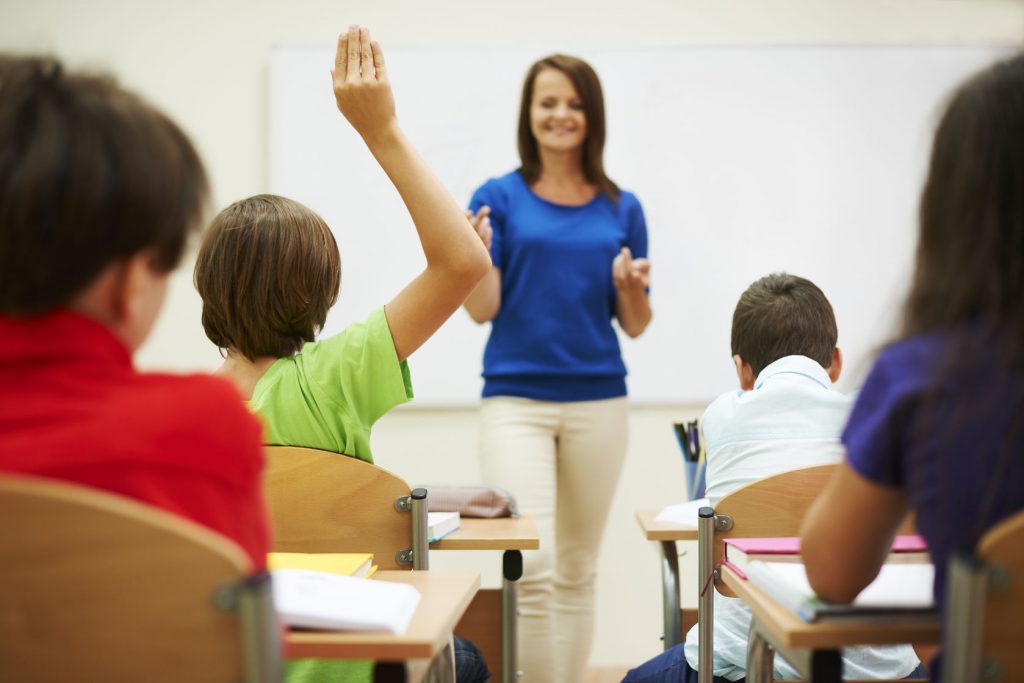 I've written about how training our kids in simple habits such as greeting another goes a long way in cultivating courtesy and respect for others. Another underestimated social courtesy is that of using proper titles.
I'm convinced we do our kids a great disservice as parents by allowing them to address adults by their first names. It's old-school, I know. But I stand by it—because I learned this first-hand with my first born.
"Hey, Gary!"
When my son, Josh, was young, I worked with a very close-knit team of friends in a local church. We did everything together—a great family relationship between us all. We allowed Josh to call our friends by their first names because of the close, familiar vibe among us.
Until one day when 6-year-old Josh saw my friend, Gary, and popped off with, "Hey, Gary!" Words on a page don't convey the tone. It was too familiar, too much like a peer, a bit cocky. And I didn't like it.
I remembered my growing up and how first names were never an option—though it was the norm now. Gail and I made a decision that our kids would now refer to all adults by Mr./Mrs./Miss or other appropriate titles such as Pastor, Doctor, Teacher, Coach, etc.
And it did make a difference in the way my kids engaged adults. It didn't hinder their engagement or make relationships stuffy or awkward. Social interaction was as strong as ever—just more respectful. Plus it gave them more confidence and a better reputation.
Prepare For Resistance
Honestly, the easiest part of this was training our kids. It was the adults who gave resistance! Particularly our close friends. And I understand it now as I did then. It seemed too formal especially when they were more family than casual friends.
But I appealed to my friends that this wasn't so much for them—although they were certainly worth the respect. It was for my kids and I could use my friends' help to cultivate this respect for adults. On that basis, everyone conceded.
As our kids got older, they would continue to be met with resistance. Youth leaders, teachers, others would quickly reply when addressed by Mr. and Miss, "Oh no, man! Call me (first name)!" My kids would reply that this is something required by their parents so they could take it up with them if they wanted.
And some would. We'd make our same appeal and they would agree. And most would comment later how they'd changed their minds on this as a result. They felt more respect from our kids than most others. They could see a difference in them as a result. And they had to admit—even though they wouldn't mandate everyone do the same—there was something good about the way this felt.
How I'd Do It Today
I'd still insist today on using appropriate titles such as:
Uncle/Aunt
Mr./Mrs./Miss
Pastor, Officer, Coach
Teacher (for younger kids)
The change I'd make today if had to do it over again is I'd lighten up where appropriate on using last names only.
In regard to close family friends, I'd allow my kids to use the title and their first name. "Mr. Gary." Or for a youth group leader, perhaps the title and initial of their last name. "Mr. H."
Other than that slight modification, I'd do it again.
If this isn't something you've required for your kids, at least take some time to consider it. Discuss it with your spouse.
If you decide to follow suit, explain the why to your kids. Explain it to extended family members and close friends. Help your older kids come up with appropriate titles for adults in their lives and how to ask permission to use a title instead of just a first name.
It's not just an old-school formality. You'll see the benefits first-hand and be thankful for them.
Question: What is your family policy in using titles and why? Share your answer in the comments below.