We've all been in that situation where you are attempting to convey something of importance and your spouse responds, "Do what now?"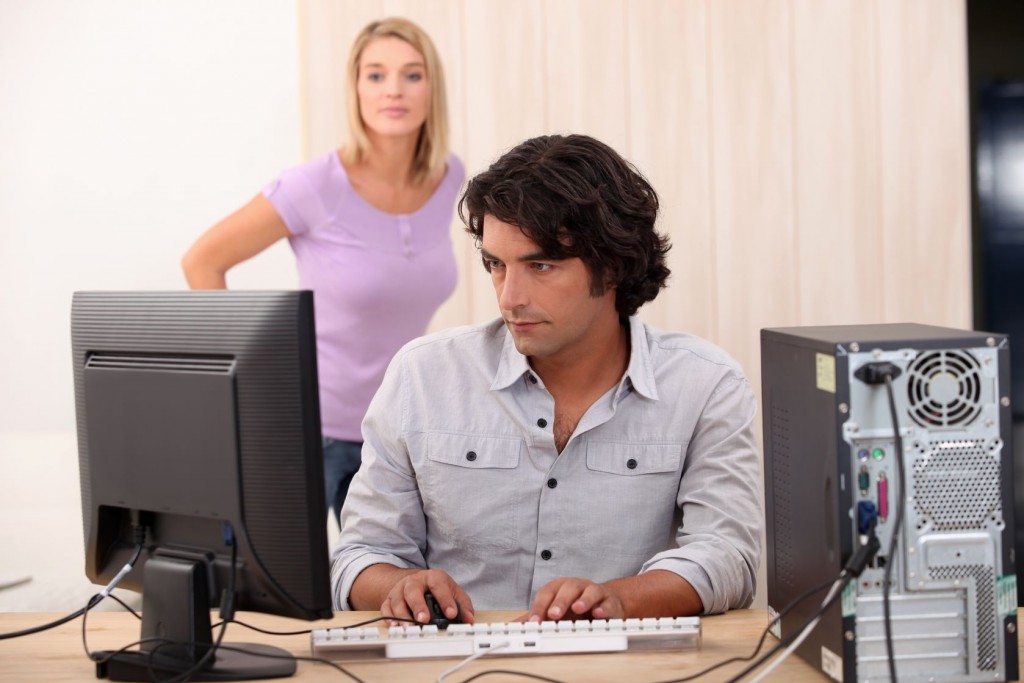 It can be pretty disappointing to have to repeat what you just said. This seems to happen more often with women downloading information to their man than it does the other way around.
Multi-taskers Vs. Highly Focused
We gals have a multi-lane highway going on in our minds so it's difficult to understand the great power of concentration that our husbands experience. While moms must be able to multi-task on a regular basis, men have been given the talent of being able to focus completely on the task at hand. These aren't faults—they are gifts that assist us in our roles in life.
But so often, attempting to transfer information occurs without any consideration of the recipient. In fact, to a husband whose brain is fully engaged on the task at hand, this could feel like an abrupt interruption.
For years I didn't understand why starting a conversation felt like an interruption to my husband. After all, he wasn't saying anything at the moment. No one else was talking to him. It seemed that I should be able to expect his full attention whenever I spoke.
A Little Consideration
Over the years, I have tried to develop habits to work around this situation in order to avoid frustration—both his and mine. Here are some of my favorite techniques to approaching my husband:
Consider your timing. Even if your spouse doesn't appear to be involved in anything, his brain may be fixated on a particular thought or project. If it's not urgent, perhaps waiting a few moments would be better. A little consideration can go a long way.

Consider your proximity. Calling to your spouse from another room—unless it's an emergency—seldom works. In order to assure your conversation is really heard and is not a rude interruption, go to where your spouse is before speaking.

Use a physical sign. We've taught our children and grandchildren to put their hand on our arm when they need to speak to us, then wait to be acknowledged. This is particularly helpful when we are engaged in a conversation with another. This idea was not mine, but came from Gary Ezzo in Growing Kids God's Way. Using this concept, I sometimes put my hand on my husband's shoulder to let him know I could use his attention. This is an effective subtle and tender way to let allow him to shift his attention.

Use a cue phrase. My husband and I have developed a few key comments we use before starting a conversation: "Are you deep?" "Change the subject?" "Can I grab you for a second?" Each of these allows the person on the receiving end to switch gears and put on their listening ears.

Allow for a brief postponement. All the above are great ways to interrupt without being abrupt. But to be totally considerate, allow your spouse the freedom to ask to finish or come to a good stopping point in whatever they're doing. "Can you give me a few minutes to finish this email?" "Would it be okay if we talk in 10 minutes?" "I know this is important and I want to make time for you. May we continue this after I put the kids to bed?" Each of these phrases shows consideration for the other person while still being able to prefer them in your schedule.
One of the biggest things I learned in communicating with my husband is that my barging in on his thoughts is really showing disrespect for him. In contrast, if I am considerate of him and the way he flows, we both win.
Sometimes we need to interrupt—it just doesn't have to be abrupt. You each deserve the other's full attention so find ways to do so that are respectful to each other.
Question: How do you interrupt without being abrupt? Share your answer in the comments below.