Oddly, I've been asked more than usual recently what books shaped me significantly. It's a good question—one I ask others as well because we are largely shaped by the books we read and the people we hang around.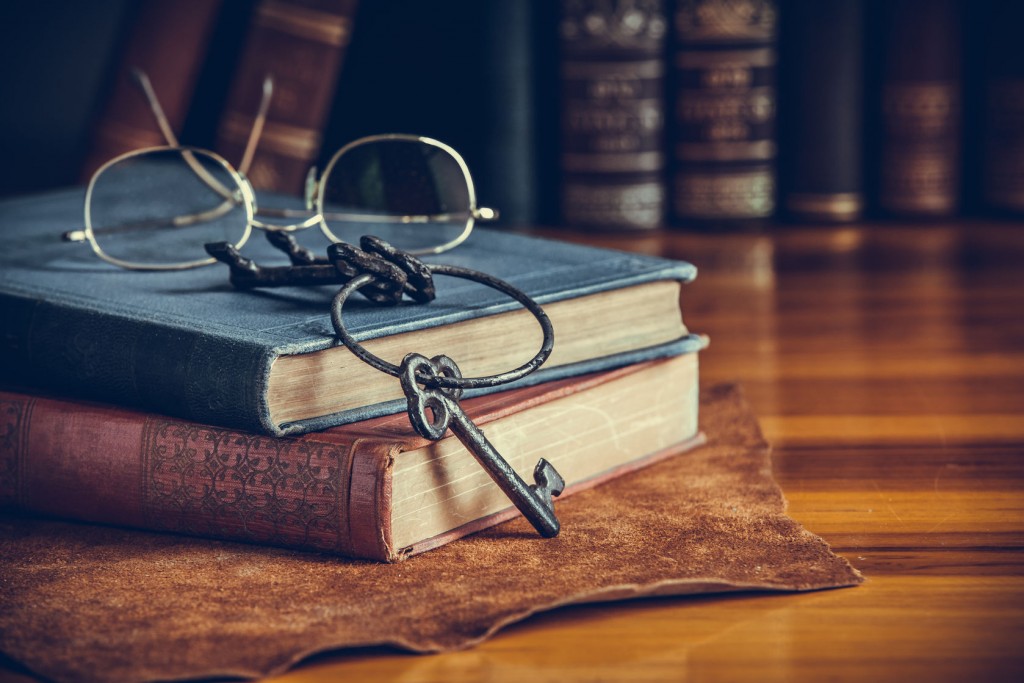 The Bible is hands down the most influential book in my life—no surprise to most, I'm sure. Beyond that, there are an untold number of books that left their mark on me in some way. But the following easily rank at the top.
These are books most would consider classics in their own right. I not only find myself reading them repeatedly over the years but they were all part of assigned reading to my kids while growing up.
The Power Of Positive Thinking by Dr. Norman Vincent Peale. Great practical applications of biblical principles for everyday living. More than any other extra-biblical source, this book helped me to ward off the many forms of victim mentality. Millions of copies printed in many languages around the world.

How To Win Friends And Influence People by Dale Carnegie. You'll hear me say often that the most important skill a person can develop is to get along with other people. This book gave me more helpful insight to master that skill than any other. Nothing manipulative—all different facets of the granddaddy of all interpersonal relationships said best by Jesus Christ, "Do unto others as you would have others do unto you."

The Richest Man In Babylon by George Clason. Long before my favorite financial author, Dave Ramsey, this collection of parables set against the backdrop of ancient Babylon teaches timeless principles of thrift and prosperity. My sons particularly loved these stories in their early teens.

Think And Grow Rich by Napoleon Hill. An undisputed classic among success literature. Some will not appreciate the leanings toward a more humanistic worldview and I certainly would urge discretion for young readers. However, I found the principles outlined very consistent with biblical principles. Like my old Bible teacher used to say, "Eat the hay and spit out the sticks."

The 7 Habits Of Highly Effective People by Stephen Covey. A classic the day it came out! So much of my vocabulary in teaching others has come from this book. Begin with the end in mind. Think win/win. Seek first to understand, then to be understood. Sharpen the saw. I believe it should be required reading for every high school student.

The Prayer Of Jabez by Bruce Wilkinson. An obscure two Bible verses from 1 Chronicles in the Old Testament. Yet how they changed the lives of so many—including mine. If you desire a breakthrough in your life to experience more of what God intended for you to be and do, do yourself a favor and read this. It won't take you long to read its 90 short pages, yet you'll find yourself returning to them over and over. Your prayers will never be the same.

The Miracle Morning by Hal Elrod. Ok, written in only 2012, you may challenge me on "classic"—but it certainly is a classic to me. I reference often and enthusiastically because I know first hand what a difference these habits can make in a person's life. It is a part of my personal coaching curriculum and I believe should be taught and modeled in every home.

The Tortoise And The Hare by Aesop. There are many great children's versions but all emphasize the profound moral of "slow and steady wins the race." The older I get, the more powerful this maxim becomes. Especially in building strong families—doing simple things consistently over a long time produces the true relationship gold.
We are largely shaped by the books we read and the people we hang around.
If you're unfamiliar with any above, pick one that seems to interest you the most right now. Read it. Share it with your family as appropriate. And then recommend to another you care about.
Question: What book has been highly influential in your life and your family? Share your answer in the comments below.