There's a good chance at this time of year that you're thinking about making changes for better health. That includes better eating. You've heard you should be eating more whole foods and the more plant-strong the better. But the thought of learning new recipes may be intimidating and keeping you from making any progress.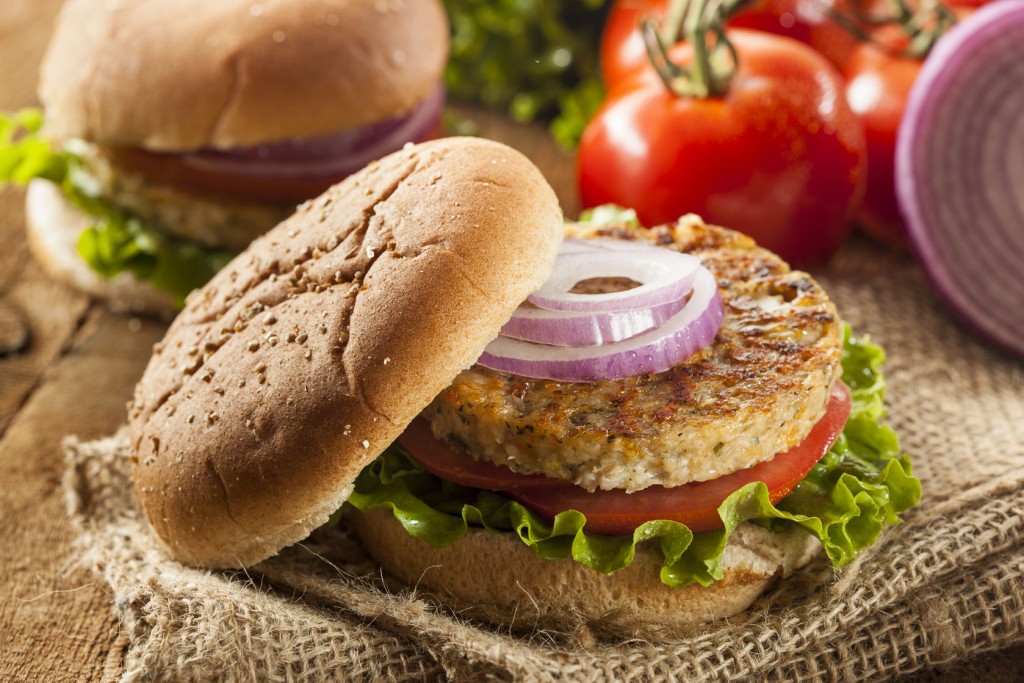 Healthier eating doesn't have to be complicated, time-consuming, or expensive. I've written how it can be simple—really simple. Gail and I do more food combining than recipes. Yet many continue to ask for recipes to get started. So we're happy to share our favorites.
Below are six of our go-to recipes that we use virtually every week—some everyday. They are all plant-based foods—easily obtained, inexpensive, and power-packed. And tons of fiber since all plants.
Almost all require a blender. I recommend, however, you use a workhorse blender to get best results. The first piece of equipment I invested in five years ago when I changed my eating was a reconditioned Vitamix. I use it everyday and it's as strong today as when I first got it. I've recommended to so many people since then that I became an affiliate. If you decide to purchase one online through Vitamix, make sure to use my Affiliate Code 06-007789 to receive free shipping.
I'll post full recipes here but if you want to print, click on the respective highlighted title to download a printable copy.
This is my daily must-have. My green smoothie is the main part of my breakfast. It gives me some greens (you won't even taste them), antioxidants, sufficient Omega 3's and 6's, and other superfood nutrients when including all options. And it tastes amazing! My grandkids crave it.
INGREDIENTS
1 cup filtered water
1 cup almond milk
Handful of spinach
1 banana
1 cup frozen strawberries
1/2 cup frozen blueberries
Optional:
1 scoop plant protein powder
1/2 cup ground flax seed
1/2 tablespoon raw cacao powder
DIRECTIONS
Combine ingredients in Vitamix in order listed above (add optional items after spinach).
Process on high speed 45-60 seconds until smooth.
Serves approximately 2 (12 ounce) servings.
A basic in our home used as a dairy milk replacement. We love the rich, nutty flavor in adds to smoothies, cereal, and other recipes. You can purchase yet we make it cheaper and without any additives or preservatives. You will need to purchase a simple nut milk bag to strain the pulp. A very simple process and worth the effort.
INGREDIENTS
3 cups filtered water
1 cup raw unsalted almonds
DIRECTIONS
Combine ingredients in Vitamix in order listed above.
Process on high speed for 2 minutes.
Pour into nut milk filter bag over large glass bowl. Squeeze liquid from bag into bowl. Refrigerate.
Another basic as it's become our condiment of choice. Use as a sandwich spread, dip, or side on a salad. Make it plain or flavor as desired. Refrigerated in a sealed container, it will last five days—but you'll probably finish it before then!
CREDIT:
AllRecipes.com
INGREDIENTS
2 cloves garlic, minced
1 (15 ounce) can garbanzo beans, drained
1/3 cup tahini
1/3 cup lemon juice
1/2 cup roasted red peppers
1/4 teaspoon dried basil
DIRECTIONS
Combine garlic, garbanzo beans, tahini, and lemon juice in Vitamix and process until mixture is smooth.
Add roasted peppers and basil. Process until the peppers are finely chopped.
Transfer to small bowl, cover and chill until you are ready to serve. Season with salt and pepper.
A great replacement for meat burgers. In fact, I'd prefer the taste of these over the best meat burger if I were still a carnivore. Cook a batch and freeze to have on hand to reheat for a quick meal. Garnish with your favorites; e.g., spinach, tomato, onion, peppers, salsa, mustard, etc. Amazing.
CREDIT:
Katie Mae – co-founder of Sproutd.me
INGREDIENTS
1 cup cooked brown rice
1 15-ounce can black beans
1/2 onion, diced
1/4 cup corn
1 teaspoon cumin
1 teaspoon garlic powder
1/4 teaspoon chili powder
1/4 cup cornmeal
2 tablespoons salsa
DIRECTIONS
To cook the brown rice, bring ½ cup of rice and 1 cup of water to a boil in a pot. Once boiling, reduce heat to simmer. Once water is absorbed, taste rice to see if fully cooked. If not, add a little more water and let simmer until it's ready. Boil beans until soft or drain canned beans. Pour beans in a medium size bowl and mash them with your hands, potato masher, or fork.
Preheat oven to 350ºF. Lay a piece of parchment paper on sheet pan.
Sweat the onion in a sauté pan. Sweat means the moisture comes from the veggies so no oil is needed. Just remember to keep a lid on the pan. If the onions do start to stick, add a little bit of water. When onions become translucent add corn and spices. Cook for a few more minutes.
Add cornmeal, salsa, veggies, and rice to bean bowl. Mix everything together so there is an even consistency. Feel free to do this with your hands. Then form mixture into patties. A good thickness is about ½ inch and I like to make mine around 3 inches in diameter.
Place patties onto parchment paper and bake for 15 minutes at 350ºF. Flip the patties and bake for another 15 minutes. Serve between two leaves of romaine lettuce with tomato, onion, ketchup, and mustard. Or try putting the burger on a bed of fresh spinach instead of the bun…. delicious!
A great tasting soup with both vegetarian or meat options. If you use a Vitamix, it will be piping hot in just six minutes—no pans or burners required!
CREDIT:
Vitamix Whole Food Recipes cookbook
INGREDIENTS
3 cups low sodium chicken, beef or vegetable broth
1 Roma tomato, halved
1 carrot, halved
1 stalk celery, halved
1 thin slice of onion, peeled
1 garlic clove, peeled
1 thin slice of yellow squash
1 thin slice of red bell pepper
1 thin slice of cabbage
1 mushroom
Salt and pepper to taste
1 teaspoon taco seasoning
Dash cumin
Optional:
1/2 cup cooked chicken, breast meat
1/2 fresh jalapeño
1/4 cup pitted olives
1/4 cup unsalted canned corn, drained
1/4 cup black beans
2 ounces baked tortilla chips
DIRECTIONS
Place all soup base ingredients into the Vitamix container in the order listed and secure lid.
Select Variable 1.
Turn machine on and quickly increase speed to Variable 10, then to High.
Blend for 5-6 minutes or until heavy steam escapes from the vented lid.
If adding optional ingredients, reduce speed to Variable 2. Remove the lid plug.
Drop in any optional ingredients through the lid plug opening. Blend for an additional 10 seconds.
Yields 5 cups
Last but definitely not least! Our favorite—and no-guilt—dessert. Easily replaces dairy-based ice cream. Super smooth, soft-serve sorbet than can also be frozen for later use. This is another recipe that you can easily amend for different flavors—use different berries, cacao powder, carob or dark chocolate mini-chips, nuts, etc.
INGREDIENTS
1/2 cup filtered water
2 frozen bananas
1 cup frozen strawberries
1/4 teaspoon vanilla extract
Optional:
Substitute berries of choice
DIRECTIONS
Combine ingredients in Vitamix in order listed above.
Process on high speed until smooth. Use tamper as necessary.
Serves 2.
There you go! Six simple, inexpensive, delicious, and highly nutritious recipes for your weekly menu. Email me if you have any questions about any of them or about Vitamix. Take some steps this week toward better health and enjoy!
Question: What is a favorite go-to healthy recipe of yours? Share your answer in the comments below.