NOTE FROM KIRBY: I couldn't give a bigger "Amen" to what Gail is about to share. I can honestly say that the biggest mistakes, especially financially, we've made over the years have been when not in agreement. And most were due to me either moving ahead unilaterally or talking her into something she really didn't feel good about.
When we first got married, I remember being amazed that my husband and I had more differences than I'd realized. Even when it came down to little decisions, he wanted one thing and I wanted another.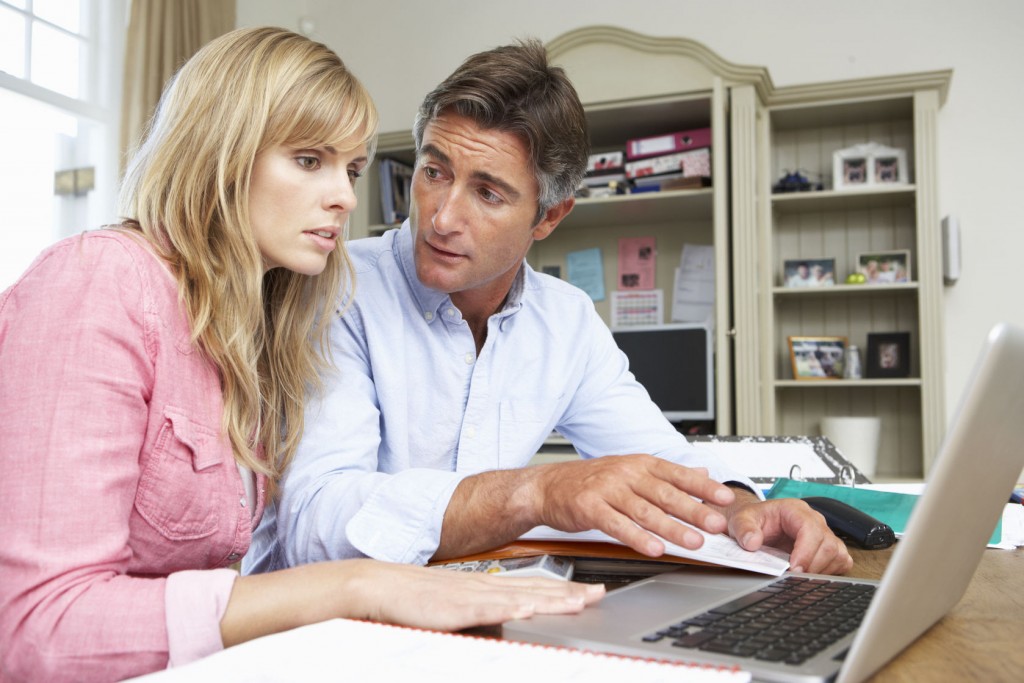 Every newlywed couple is convinced they are so much alike. It can be a rude awakening—and scary—to realize they're not. That's not a bad thing. But each couple does need to learn how to work toward agreement in their marriage to prevent headache and heartache.
I remember one instance in particular when we did not agree—it involved the purchase of a second car. While I knew we needed another vehicle, we had not settled on what kind or how soon to purchase it. Before I knew it, my husband had found a truck he thought he could not live without. It didn't really settle with me for several reasons. Even after I gave him my input, he made a quick decision and bought the truck. NOTE FROM KIRBY: Gail is very gracious in not excoriating me publicly as she could. This was one of my biggest dumb-butt mistakes ever.
Interestingly enough, that truck wound up being a burden to us. It cost us a lot in repairs and we had more problems with it than it was worth. We only kept it for two years before we couldn't take it any more and sold it. And for a bigger loss than expected.
We both learned some valuable lessons from this experience and a few others early on.
Major family decisions should be seriously discussed by both. Two heads are better than one when evaluating the costs and risks of a decision. Whether it's the purchase of a car, a home, a job change, both of you need to weigh in on it and discuss with each other. Choosing to only act after sufficient, respectful discussion will save you a lot regret and blame later on. Decide as a couple ahead of time what scenarios should be discussed together before action; e.g., any purchase over $100; social invitations; changes in kids' bedtimes or discipline policies.

If you are not agreement, wait to make a decision. Sometimes we get in a hurry and feel pressured by time, a certain sale, or a deadline. We learned this while attending our first timeshare pitch. But waiting gives both of you time to roll it over in your mind and, of course, more time to discuss the matter fully. Time often helps us to process—which then causes us to either change our opinion, or be even more convinced that our original thinking was on the right track. Even when Kirby and I are in agreement, we often will wait 24 hours before pulling the trigger.

Husbands, listen to your wives. Of course, wives need to listen to their husbands as well, but I point this out because so often wives have a better inner feel for things. Not that the wife is always right, of course, but she can see options in a different way and the husband needs to give that consideration. The intuition of a wife should not be ignored. It has saved many a husband from trouble. NOTE FROM KIRBY: Guys, the longer we're married, the more I include Gail in on major decisions for this reason. It has saved my bacon big-time.

When push comes to shove, prefer your husband as the ultimate decision-maker for the family. Sometimes a situation calls for a decision yet you can't arrive at complete consensus. After full and respectful discussion and consideration, somebody has to decide and assume responsibility. When there were times I could not be in agreement with my husband about a decision, I chose to put myself in neutral about it, letting him make the final choice. As the leader of our family, he also was the one who would be responsible for whatever we decided. Putting my foot down and rebelling against his decision would have destroyed the harmony in our marriage and would not have been worth it. Sometimes my husband wound up changing his mind and going with what I had recommended. Other times, as my husband chose a course I may not have, my heart would change about the situation and I'd see how he had definitely made the right call. And sometimes, he's made a decision he would later regret—but we'd move forward together making the best of it.
The most important part of decision-making as a married couple is to be sure you both are in agreement on the big things as much as possible. When you are together on how to proceed, there will be no holding a wrong decision over your spouse's head, or gloating over how your input saved the family from heartache. There are times each of you will have input that leads to a right choice, and there will be times your input will create havoc in the family plan. It probably evens out over time. But when it's all said and done, working together through these bumps will produce a stronger marriage, and hence a stronger family.
Question: What has helped you work towards agreement in major decisions in your marriage? Share your answer in the comments below.