Leaders are readers. I can't think of anything more important for personal development than reading. And there's certainly no lack of great material available. The problem for most people boils down to time.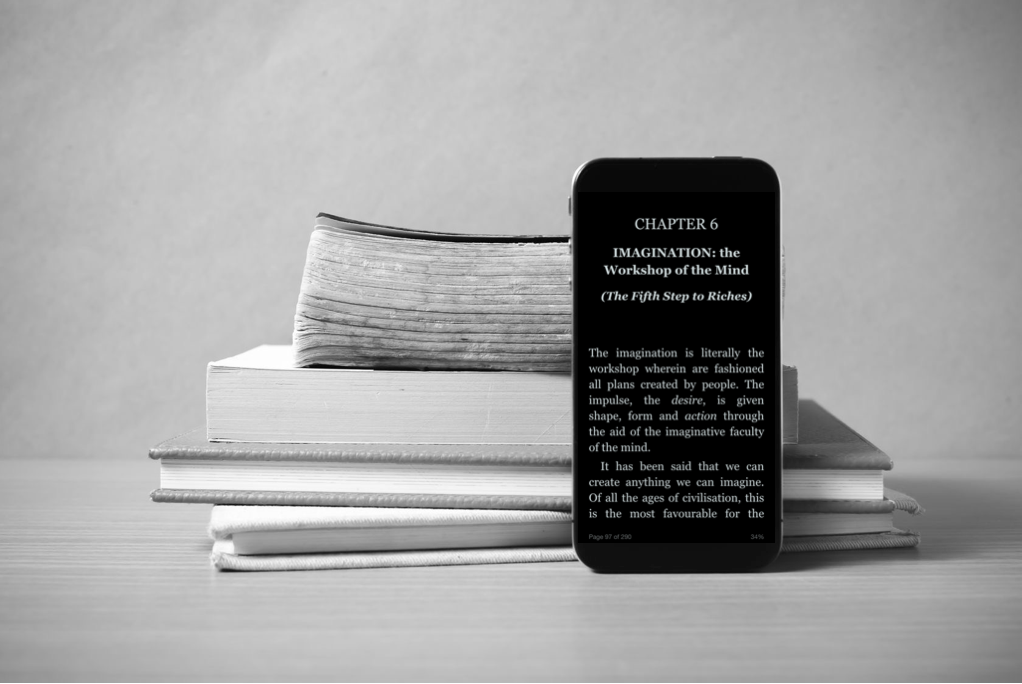 The answer to this for me has been to do most of my reading via the Kindle app on my iPhone. Don't get me wrong—I love a good ol' fashioned paper book. I've purchased a bunch. Yet I've narrowed down my actual physical library over the last few years just due to space.
When I first started dabbling with reading digital books, I read them on my iPad. It was okay but one day I tested out the Kindle app on my iPhone. I didn't think I'd like it—but it was better than I thought. Yet, I didn't think I could read a full book on it. That all changed when I downloaded a Dan Brown novel and read the whole book on my iPhone—and faster than I normally would have.
In fact, I've discovered that I generally read a lot more and faster by reading on my iPhone.
Here are several reasons why and a few other benefits:
It's always with me. I have immediate access to my whole digital library. I can certainly read on my iPad or computer but I don't always have those with me. My iPhone is easier to hold and lighter than a book. And no matter how many digital books I own, my iPhone never gets heavier and I don't have to buy more bookshelves!

I can take advantage of short bursts of downtime. This is the main reason why I read more. Because my iPhone is always with me, I can get in even a couple minutes of reading while waiting in line, in between appointments, in the parking lot while chauffeuring Gail to do errands, etc. We all spend more time waiting each day than we like. This puts wait-time to good use and it's amazing how much a few minutes here and there add up.

The screen size lends toward speed-reading. Most speed-reading courses teach you to read in blocks of words—phrases—rather than individual words. The optimal range your eyes scan is about 1.5-2 inches wide—just about the width of your smartphone screen (a little bigger on the iPhone 6+). You can even change the font size. Once I get in the zone, I find myself flying through the pages.

You can quickly highlight and make notes. One of the keys to greater retention of what you read is to regularly review key phrases and concepts. By highlighting and even making personal notes, I can quickly scan the key points later. Plus everything is searchable which you'll be hard pressed to do in a physical book!

I can copy highlights and notes to Evernote. Evernote is my digital filing system where I store just about everything. Check out this helpful tutorial by Michael Hyatt on how to migrate your Kindle highlights to Evernote.

My iPhone can even read to me! You can use Apple's iOS VoiceOver function to read your book to you. You can find VoiceOver settings on your iPhone at Settings>General>Accessibility>Voice Over. You can search online for numerous ways to do this but I've simply selected a triple click on my Home Button to activate VoiceOver by going to Settings>General>Accessibility>Accessibility Shortcut. Once in my book in my Kindle app, I triple click the Home Button to activate VoiceOver, then swipe two fingers down on the page. VoiceOver starts reading my book to me and even changes pages! To stop, simply triple click the Home Button again to deactivate VoiceOver. Killer.

Digital books are generally cheaper than physical books. Money can also be a limiting factor in reading as much as you'd like. Kindle books tend to be cheaper than paper versions. And if you save money by borrowing books from the public library, you can do the same with many ebooks from most public libraries today via Amazon or Overdrive. Check your public library's website for details.

Bonus: I can share excerpts quickly. Simply highlight text from an ebook on your iPhone and share via Twitter or Facebook, or copy and paste to send via email or text.
No matter how you choose to read, make sure you keep growing by reading great books. Test drive the Kindle app on your iPhone to see if it helps you to read more, read faster, and retain more.
Question: Whether digital or physical books, what helps you to read more and regularly? Share your answer in the comments below.