We all want to work smarter, not harder. So why do we tend to default to working harder?
Often it's because we don't take time to sharpen the axe.
I explain this ancient piece of wisdom in this week's video and blog post, Making Time To Sharpen The Axe.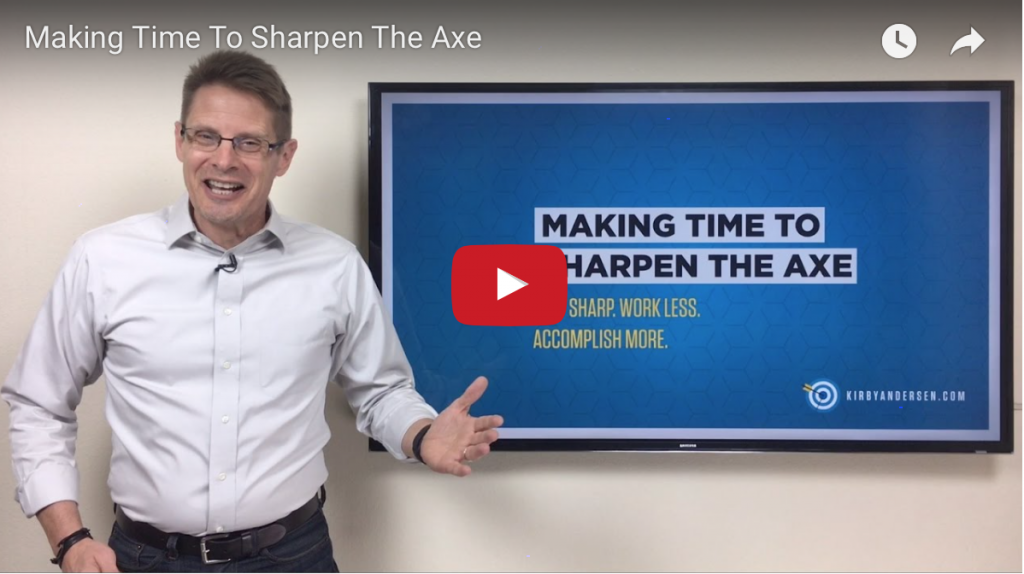 Do yourself a favor—take a few minutes to watch this video. You may discover that you've been chopping with a very dull axe. And you deserve better.
Click here to watch the video for this updated blog post. 
Staying sharp isn't hard but it will take a deliberate effort. Hope this makes a big difference in your life!