It's Mother's Day! So in honor of moms, I'm posting a day earlier this week with some simple but great ways to encourage moms as they deserve and need.
It's more than cards and candy. And it works not just on Mother's Day but every day of the year.
Check out this week's video and blog post, The One Thing Moms Can Never Get Too Much Of.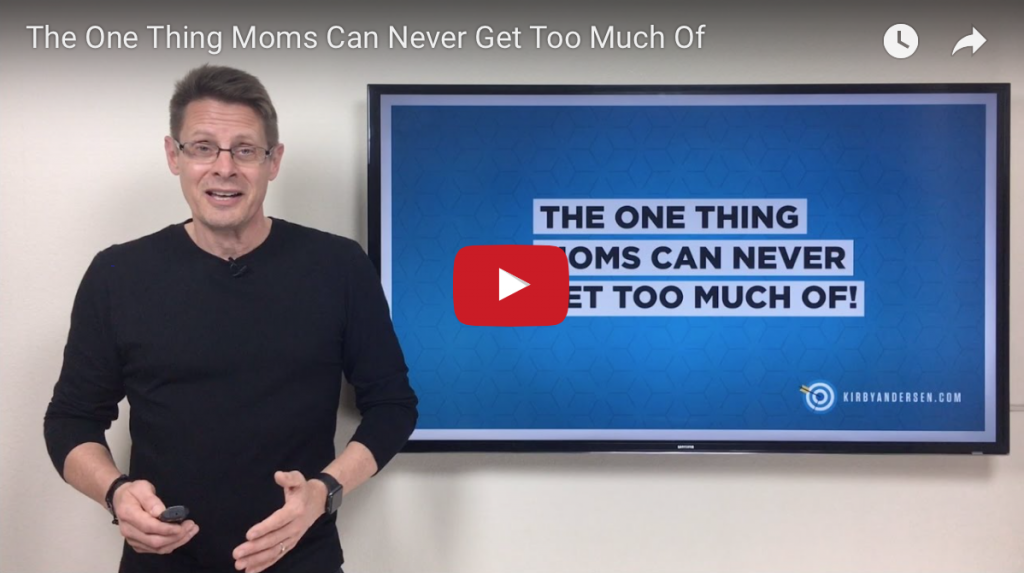 The best ways to give Mom the encouragement she deserves boils down to two things—it's all here in the video for this updated blog post. 
And if you want to bless a mom with some daily bursts of encouragement, check out this resource Gail created for busy moms.