We all want the best life has to offer for our kids. 
Whether you have vast resources or not, the habits and values you instill in your child are what really makes the biggest difference.
I share 4 such habits I taught my kids in this week's video and blog post, 4 Simple Habits To Get Promoted Faster Than Peers.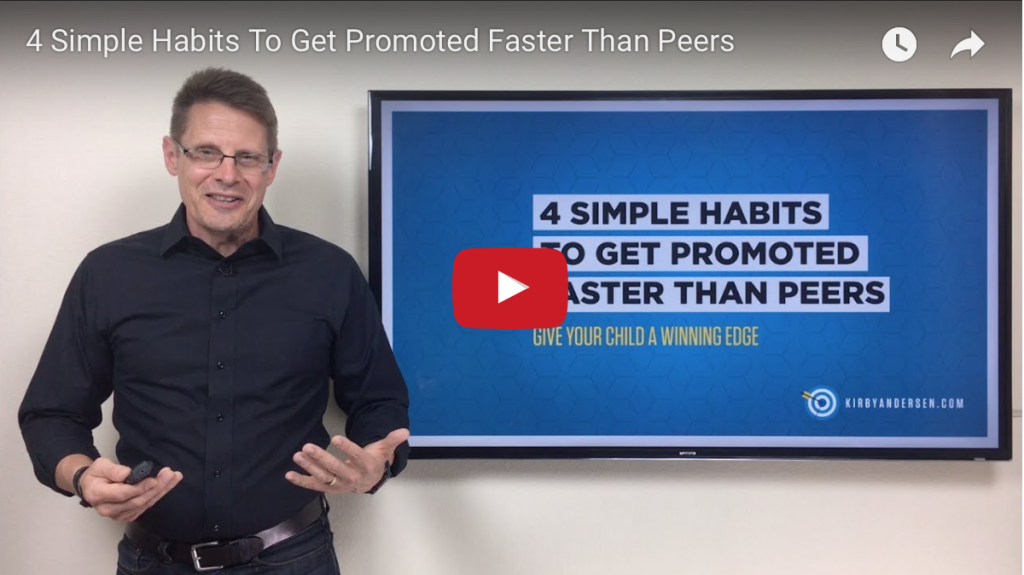 At the heart of these habits are 3 principles which life favors.
And it not only works for your child—these things will work for you as well!
Check out this video and updated blog post to help give your child a huge advantage in a highly competitive world.