The first few moments of the day are critical in setting the tone of your day.  
And how you start your day is mainly a matter of choice.
I don't leave my morning start to chance—and you don't have to either. This week's video, Start Your Day Alive, Alert, Awake, Enthusiastic!, will help you get a good start everyday.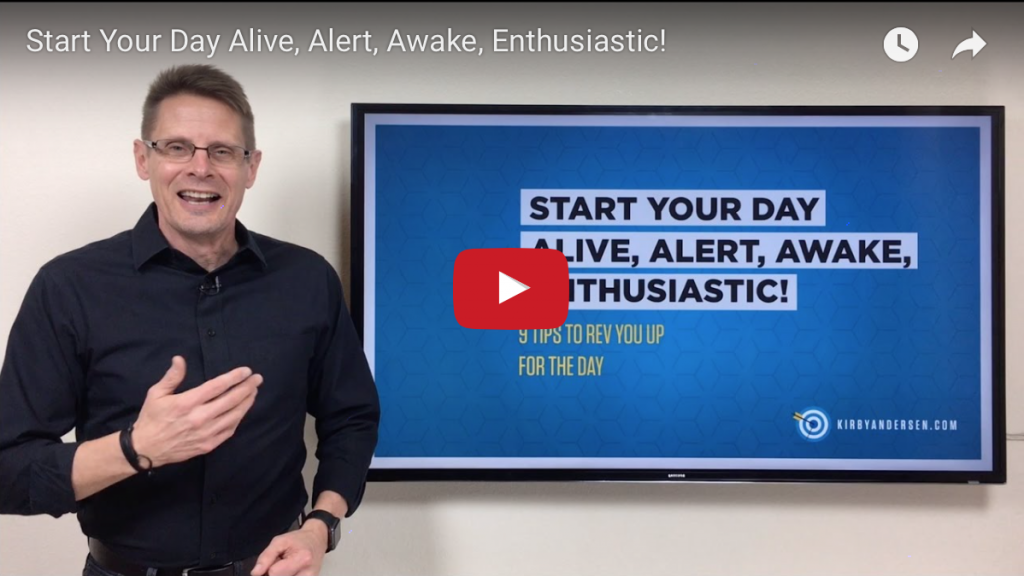 In this updated video and blog post, I discuss 9 tips to start your day revved up. You'll learn…
How to program your mind for a better start.
How to win the battle of the mattress.
Why the first words out of your mouth are so important.
3 different uses of water to rev you up!
You can't control everything that happens in a day—but you can control how your day starts.
So make every day this week a better day by starting enthusiastically!