If you think of yourself and your life as "busy", chances are you're thinking "too busy"—meaning important things aren't getting done because of other obligations.
Good news—a great deal of relief is within your control! You'll just have to get better at saying "no" a little more often.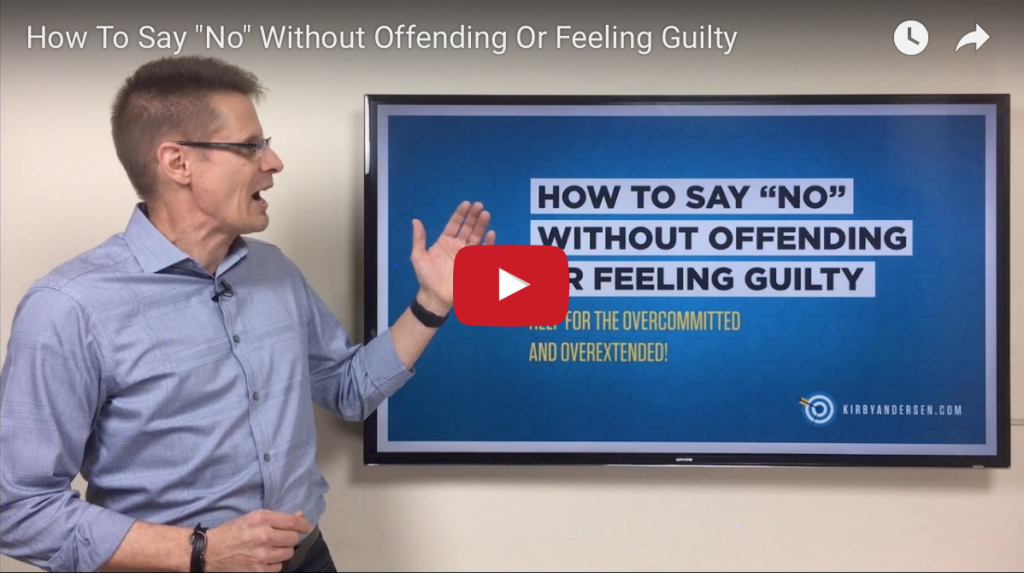 We know how to say "no"—yet too often we don't because we feel guilty or concerned we'll needlessly offend another.
That's why I think you're going to love this updated video for my blog post: How To Say "No" Without Offending Or Feeling Guilty.
In this short video, you'll learn:
How pre-planning your week's schedule with your most important activities sets you up for guilt-free decision-making when presented with requests, invitations, and opportunities.
My 2 favorite phrases for turning down invitations and never offending anyone.
How to even tell your boss "no" without conflict!
Let me know if this video helps you!