It was almost immediate upon arrival in Paris—I was astounded by all the architectural and historical beauty. Paris is definitely a hard act to follow. But within a matter of hours, I noticed something else that was equally as gripping.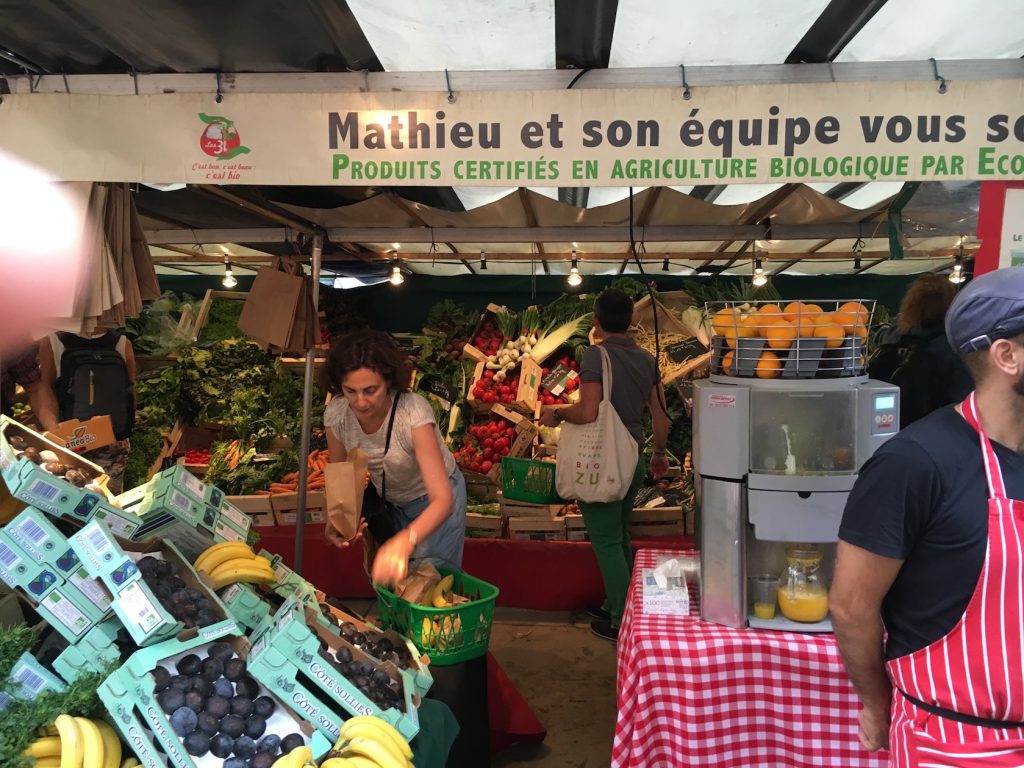 Where were all the overweight people?
It sure looked different than home. Granted, Oklahoma is one of the most obese states in the country. But our nation as a whole is overweight. 2/3's of American adults are overweight or obese; 1/3 are obese. 1/3 of kids ages 6-19 are overweight.
Honestly, it became my quest to find anyone looking overweight while in Paris. I found very few. None that looked obese. And those who did stand out were in other tour groups from the USA.
I'd heard this fact before. But the difference was so stark. I needed to know why. Especially in a country that is known for its rich cuisine of breads, butter, cream, etc.
There are certainly a number of factors but three stood out to me.
3 Steps Toward A Healthier Lifestyle
We need to move more. Parisians are moving a lot it seems. The streets were buzzing all hours of the days with pedestrians. Most travel by the subway rail or bus systems which usually involves more walking than sitting. I was amazed at the number of business people who were riding down the sidewalks on 2-wheeled kick scooters—the kind kids use here. Over our 7-day stay, we averaged walking 6.7 miles each day. We also rode 33 miles on bikes. Many live in smaller flats but spend more time out in public. The people were on the go.

We need to eat more whole foods. You have to really work hard to find fast-food restaurants. Each district is required to have two open-air markets each week—and these were like Whole Foods Markets on the street! Fresh fruits, vegetables, meats, cheeses, breads, pastas—mostly organic—no additives or preservatives. Grocery stores were small and didn't appear to be the default source of food for most. Bakeries were everywhere and people bought fresh daily so also no need for preservatives. School kids walking home munched on a baguette instead of candy bars or chips. Meals were made from fresh, whole foods—very little processed, convenience foods.

We need to make meals more of an event. Mealtime is more than a refueling—they are unrushed social events. The streets are lined with restaurants with sidewalk seating. Most were filled particularly during the evenings. People gathered for meals or just drinks and sat around a table for hours. In fact, no restaurant will rush you to leave just to turn tables. No matter how little you may order, when you sit down it's understood you have the table for the evening until you decide to leave. Wait staff won't even bring you your bill until you ask lest they appear to be rude by rushing you. People eat slower and converse more.
We've convenienced and rushed ourselves to unhealthy conditions—physically and emotionally. Sharing simple meals consisting of whole foods with those we love is not only nutritious, but connective and restorative. Staying active instead of spending the day in a car, at a desk, on the couch keeps our bodies efficient.
The French certainly have us beat in this regard and are enjoying the benefits. I've determined to become even more Parisian at home in the States.
Question: Which area do you need to become healthier as the Parisians: in activity, in quality of food, or in slowing down to eat with others? Share your answer in the comments below.