While on a day-long tour of the French countryside, another tour member struck up a conversation with Gail. "So, how long have you two been married." Gail replied, "37 years." After a pause, the woman then said, "And you're still holding hands?!"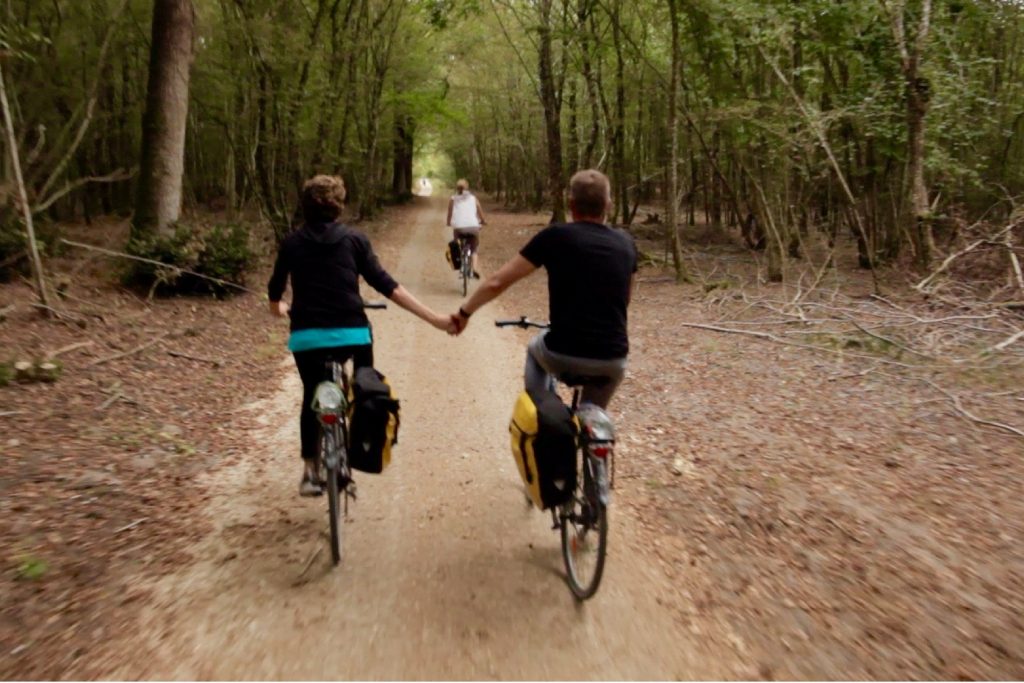 It reminded us both that what we take for granted isn't always the norm. Marriages lasting over 30 years are becoming more rare today. And those couples who do stay married for decades don't always have a close relationship any more.
So the woman's comment not only complimented us, but got me thinking. Why do we hold hands? Do we hold hands because we have a close relationship? Or do we hold hands to reinforce a close relationship?
The answers to the last two questions are both "YES!". I don't know which came first and honestly it doesn't matter.
Why We Still Hold Hands
There is something powerful about physical touch. A hug, a kiss, an arm around a shoulder, a high-five, a fist bump, a pat on the back—all communicate powerful messages. Simples gestures that are reassuring, comforting, consoling, encouraging, congratulating, loving.
The Bible speaks of prayer for healing to be accompanied by "the laying on of hands." Physical touch is powerful.
Gail and I hold hands much of the time. When walking together, sitting next to each other, talking with others while standing, often while driving in the car. At some point early on in our marriage, it was more intentional. Now it's more habitual. Yet it hasn't lost its meaning or power.
It's not meant to be an exhaustive list, but here are five powerful messages that are communicated when we hold hands as a couple:
I like being with you. This isn't a have-to thing. I want to be with you. I enjoy hanging out with you. Wherever we are, whatever we do—I'm glad we're experiencing it together.

I care for you. I care about you and I'll take care of you. Your feelings, your comfort, your dreams—are all important to me. When you need help, you can count on me.

We're better together. Yes we're individuals. But life is better when we think "we", not "me". I like building our life together—setting goals, overcoming challenges. We're capable individuals—but we're at our best as a team.

I'm not leaving you. Not when I'm angry. Not when I'm discontent. Not when I'm scare or tired. Thick or thin, field of dreams or rough patches—I'm here.

I'm committed to you. You are my top priority. Life gets nuts and crazy busy and complicated at times. But I've always got my eye out for you. I want the best for you. I'm willing to put my own desires aside if necessary for you and us.
Bottom line: holding hands just says, "I love you." And that translates into a lot of powerful, reinforcing messages. And they're all good.
Build the fire and keep it going. Simple things like holding hands are really big things. And you'll be a good example to others who may notice as well.
Question: How do you communicate such important messages to your spouse each day, every day? Share your answer in the comments below.