For most, the Thanksgiving and Christmas season is a wonderful time of the year. Family gatherings. Parties. Traditions. Staying up late with friends. Relaxing mornings with family. Gratifying acts of kindness and service. Spectacular extravaganzas and moving church services.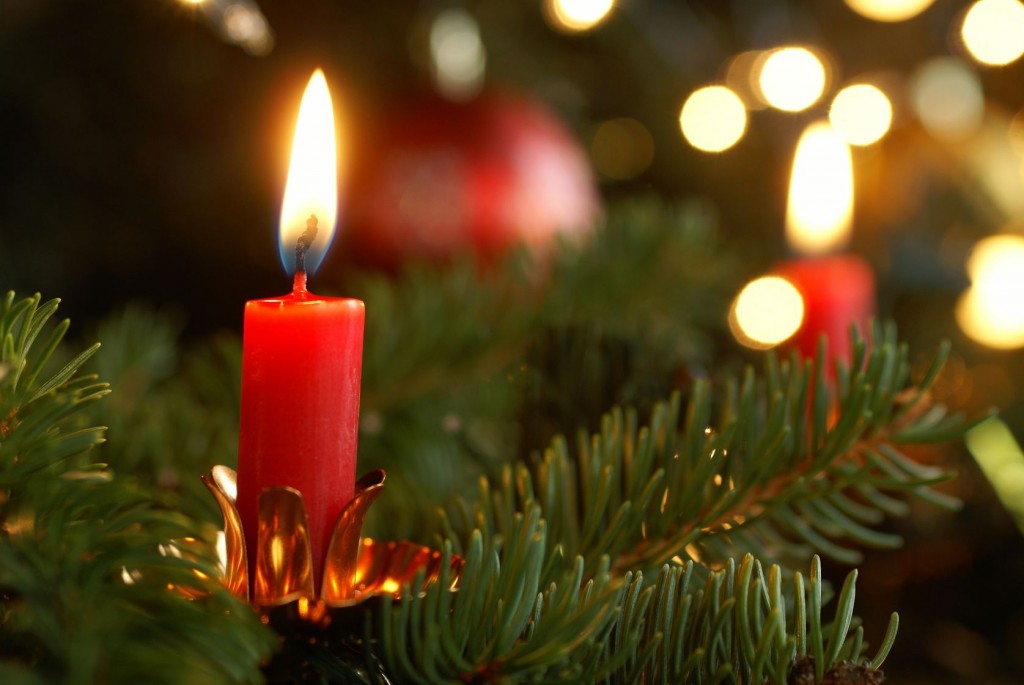 But there is also a dark underbelly for many this time of year. For those who have lost loved ones, their absence seems magnified during the holidays. What should be a time of celebration becomes an unusually sad and sometimes dark season.
If that's you, I know how you feel. I mean it—I really know how you feel.
The Accident
40 years ago yesterday was The Accident. It was the single most impactful event in my family's history. I was a freshman in college, looking forward to heading home the next day for Christmas break. My parents and three younger siblings drove to the city an hour away from home for last minute Christmas shopping.
As they crossed a bridge, their car was hit head on by a semi-truck driven by a drunk driver. My dad was killed instantly at 40 years of age. Everyone else was hospitalized with serious injuries. My youngest brother would lie in a comatose state for another 2.5 years before passing away at the age of 16.
I spent the week before Christmas traveling between home and hospital, preparing for my dad's funeral. On Christmas Day, I opened a gift under the tree labelled, "To Kirby. Love, Dad"—a navy blue v-neck sweater from J.C. Penney.
I love Christmas. Yet you can understand it is a mixture of feelings for my mom, brother, sister, and me—even 40 years later.
So, you see, when I say I know how those who've lost loved ones feel this time of year, I've earned the right to say that—and for what I'm about to say.
Turning Mourning Into Celebration
Losing a loved one is tragic and it's needful to mourn. But rather than allowing sorrow to overpower this special holiday season, we can choose gratitude instead of sorrow.
We actually turn mourning into celebration. Here's how I do it:
Celebrate the good memories. Don't try to squelch memories—revive them! Break out the photo albums. Reread the notes and cards you may have saved. Tell old stories and laugh until it hurts—and maybe until you cry. As those who've experienced the death of a loved one will tell you, we want to talk about them. It's healing to remember.

Celebrate your loved one's impact in your life . I don't focus on the 40 years I've been without my dad. I'm grateful for the 18 years I had with him in this life. I know a lot of people who didn't have a good relationship with their parents. Much of who I am today is due to my dad's influence on me in just a short 18 years. He was my dad. He loved me and was proud of me. I know it because he told me and I have notes in his own handwriting that say so. I read them again yesterday as I do every year. Every person should be so lucky.

My dad wasn't perfect. Your loved one wasn't either. Yet call to mind how they shaped your life for the better either directly or indirectly. Even their personal shortcomings can be valuable lessons for our good.

Celebrate those still in your life. The loss of family members causes me to value those who are still with me even more. The brevity and the preciousness of life becomes more pronounced at the death of a loved one. I have great relationships with my mom and siblings. I treasure every moment I get with my wife, kids, and grandkids. I thank God for my friends. Treat those closest to you as if there were no tomorrow.

Celebrate the chance to build lasting impact on others. The fact that you mourn the loss of a loved one means they mattered to you—you miss them. I want to live my life in such a way that those who know me will miss me. Not be so dependent on me that they are disadvantaged, but that my life meant enough to them that they will truly miss me. My personal definition of success is to live in such a way that those closest to me will love and respect me the most. I've got another chance each day to do that.

Celebrate the hope of Heaven. I honestly don't know how people can truly overcome their grief if they don't have the personal assurance of a life with God after a short stint on this planet. I have the hope that I'll be rejoined with my dad and brother someday. 40 years or more in this life is nothing compared to that hope.

Celebrate the gift of a Savior. More than any other time of year, we celebrate the fact that God so loved the world—so loved me, so loved you— that He sent His only Son, Jesus, to become our Savior—to give us the hope of eternal life with God and other loved ones. He walks with me through my grief and turns my mourning into celebration.
Dealing With Grief This Christmas
You may not have to juggle these bittersweet feelings around the holidays, but I'll bet you know someone who does. Now that you have a better perspective on their experience, you can help by reaching out to them. They'll appreciate you asking how they're doing and talking about their loved one. You're doing them a favor by bringing up their loved one in conversation—even if it brings tears.
I understand sorrow—more than I wish I did. I miss my dad and brother. But I'm grateful to have known them and to be part of their family. I'm looking forward to seeing them again. In the meantime, I'm going to make the most of my time with those still with me. I'm choosing to celebrate this Christmas, and every Christmas, by being grateful for those now gone and for what they've meant to me.
Question: How will you handle your grief, or help another with theirs, differently this holiday season? Share your answer in the comments below.