Life has changed so much over the years. We find our hands almost permanently connected to a smartphone, tablet, or laptop. All of our contacts, calendars, to-do lists, notes, games, social media connections, conversations with people, etc. are all wrapped up in one neat little package. Our whole life is contained on our smartphone or computer. The results of our devices crashing would be devastating.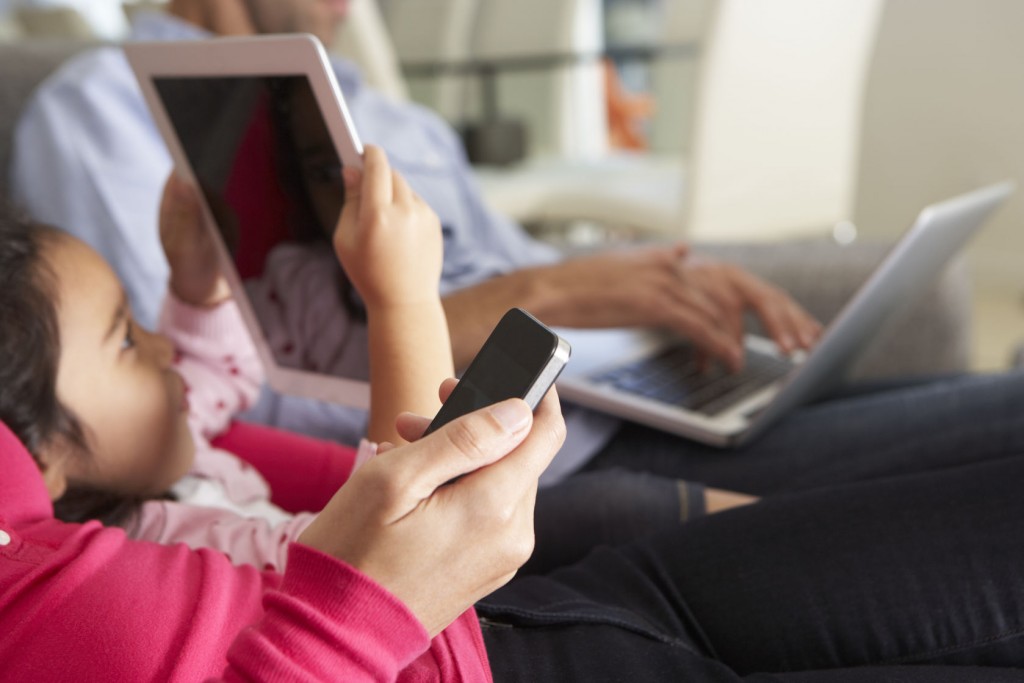 But technology itself can be devastating without the crash. Can these devices which so efficiently organize our lives and keep us on a productive path actually become detrimental? I believe we all know that they can if we don't intentionally keep them in check.
It saddens me to walk into a room of family and/or friends and hear absolutely nothing. No conversation because everyone is tethered to an electronic gadget. No conversation because each person is focused on his own screen. No conversation because no one is relating to others in the room. That doesn't happen all the time, yet it does happen and it's not a good thing.
People First
Being more productive with our time should create more time to spend with those we love. Nevertheless, we still have to choose to use that surplus time investing in others. Too often, time gained through productivity is simply filled with more activity and not for who matters most.
You've heard the phrase, "people over projects". That should be the goal no matter how technologically advanced we become. Relationships should take precedence over the things in our life. To make this a reality in your life, consider some of the following:
Choose when to answer your phone.Imagine you are in a meeting with someone. A meeting you consider very high on the priority list. You are discussing an item that could make or break your performance on the job. Your associate's phone buzzes and he asks, "Can you hold on? I need to take this call." How do you feel? Not as valuable to your associate as you imagined. Consider this: not every phone call has to be answered and not every text has to be read immediately, even though the ding of the phone is screaming for attention. If you're in a situation with someone, make your interaction with them the priority, rather than the person on the other end of the phone call or text. Now the biggie: apply this to your relationships within the family. Ouch! Now we really have to adjust our priorities.

Leverage wait time. We all spend more time waiting in lines that we like. I have a hard time standing in line or sitting in a doctor's waiting room by myself. I constantly want to be accomplishing something. Rather than lamenting this time and getting frustrated, use your phone to catch up on reading or emails. Capturing these moments of downtime frees up time for those closest to you later. Granted, I still need to learn the discipline of listening to my husband instead of trying to multitask and send emails. Enough said.

Choose when to put your phone down. When someone walks in the room, choose to give him your attention rather than your screen. As my husband says, "Screens down, eyes up." We even have the choice today to do that with television. With the advent of the DVR and video streaming, what we're watching can be easily paused while we pay attention to whoever walks into the room. I've literally said that the DVR saved my marriage. No longer do my interruptions to my husband's viewing cause him to blurt out, "Wait, I don't want to miss this!"

Limit technology time for children. Not so long ago, children didn't have computers to use in their free time. Instead, they had to be creative in how they spent their long summer days. Imagining, building, problem solving, reading, and working together were the norm. Outside time was freeing and energizing rather than something that was demanded by their parents. I love to see families today who are taking digital-time off. Going on a technology fast for a day. Limiting the use of devices within their home. These decisions will pay big benefits all through their lives. It's just another type of discipline that will be beneficial as they mature.
So, what can you do this week to be more mindful in your use of technology? How can you make it better serve you rather you serving it? Being deliberate in how we use technology in our everyday life to make time for relationships is a choice that we will never regret.
Question: What steps have you taken to keep technology in check in your family? Share your answer in the comments below.